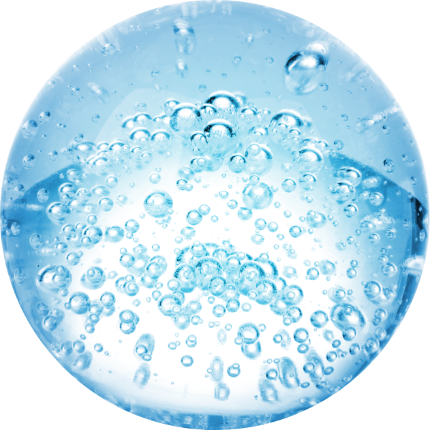 Acrylics
Acrylic dispersions form the backbone of high quality coatings. Pure acrylics are characterised by good adhesion, chemical, scratch, UV resistance and their optimum price-performance ratio. Multi-phase acrylic dispersions combine high surface hardness and block resistance with low co-solvent demand. Self-crosslinking pure acrylics offer particularly high chemical resistance.
Contact
Any questions? We provide technical and commercial advice.
Get in touch with us!
Name

Viscosity (Brookfield RVT) (mPas)

Minimum film forming temperature (MFFT) (°C)

49.0 - 51.0
7.0 - 9.0
20 - 2,000
3
No
No

49.0 - 51.0
7.0 - 9.0
20 - 2,000
5
No
No

45.0 - 47.0
7.5 - 8.5
20 - 200
6
Yes
No

46.0 - 48.0
7.5 - 8.5
500 - 2,000
0
Yes
No

58.0 - 60.0
8.0 - 9.0
200 - 2,000
0
No
No

45.0 - 47.0
8.0 - 9.0
500 - 1,500
17
No
No

53.0 - 55.0
7.0 - 8.0
50 - 2,000
0
No
No

48.0 - 50.0
8.0 - 9.0
500 - 4,000
0
Yes
Yes

48.0 - 50.0
7.0 - 8.5
500 - 2,500
0

45.0 - 47.0
8.0 - 9.0
20 - 200
9
No
No

45.0 - 47.0
8.0 - 9.0
20 - 300
17
Yes
No

49.0 - 51.0
8.0 - 9.5
300 - 3,000
25
No
Yes

46.0 - 48.0
7.0 - 9.0
100 - 3,000
0
Yes
Yes

46.0 - 48.0
8.0 - 9.0
200 - 2,000
16
Yes
Yes

45.0 - 47.0
8.0 - 9.0
50 - 1,000
22
No
Yes

43.0 - 45.0
8.5 - 9.5
10 - 1,000
20
No
No

48.0 - 50.0
2.1 - 3.0
10 - 500
22
Yes

49.0 - 51.0
7.0 - 8.0
100 - 2,000
80
No
No

41.0 - 43.0
7.5 - 9.0
20 - 150
100
No
No

46.0 - 48.0
8.5 - 9.0
1,000 - 4,000
5
Yes
No

47.0 - 49.0
7.5 - 8.5
500 - 4,000
0
Yes
Yes

43.0 - 45.0
7.5 - 8.5
100 - 1,000
50
No
No

50.0 - 52.0
7.0 - 8.0
300 - 800
20
No
No

47.0 - 49.0
7.5 - 8.5
2,000 - 8,000
9
Yes
Yes
This Modal is powered by moori Foundation