Award for us as family-friendly employer!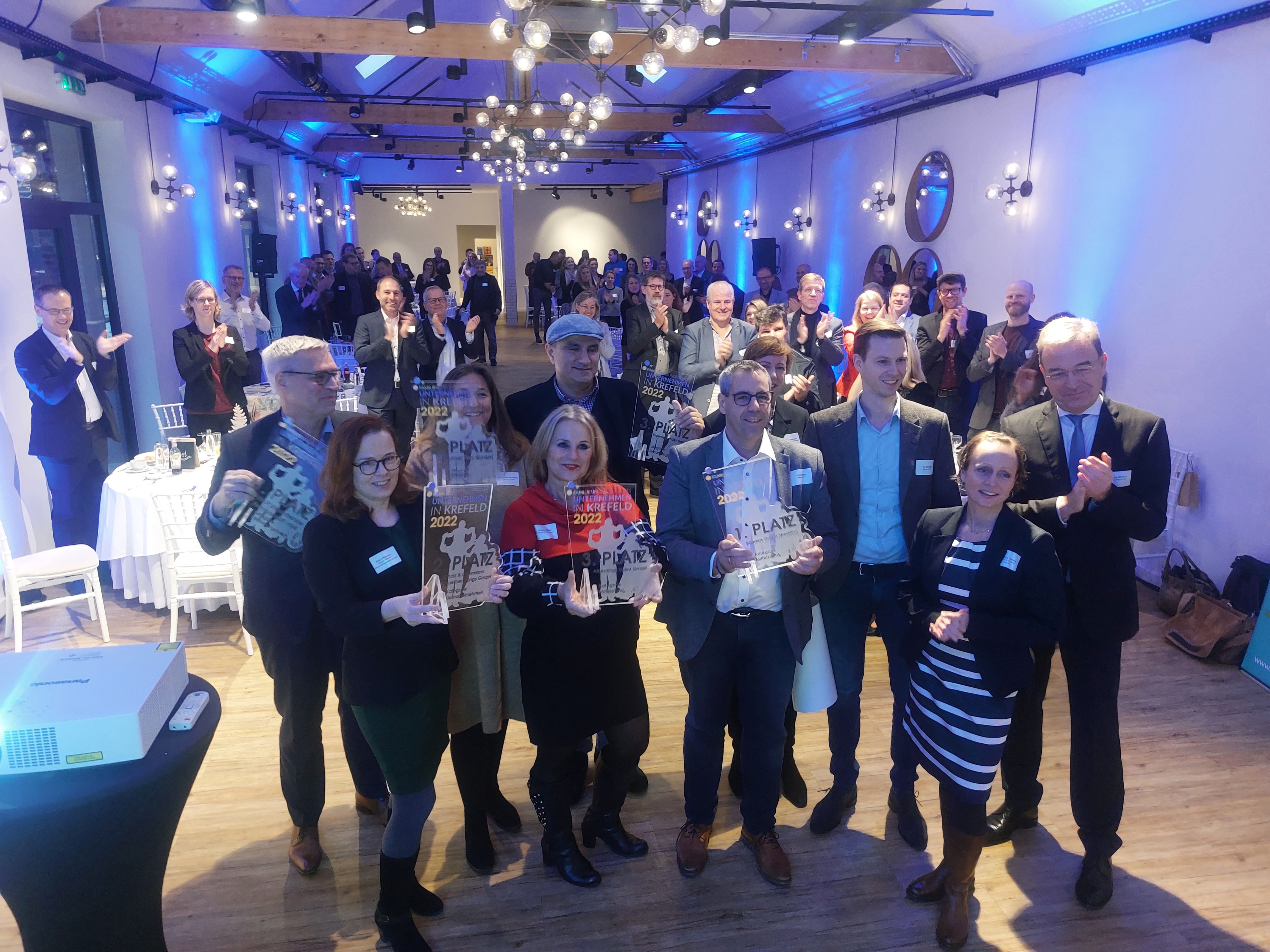 Alberdingk Boley is a family business. Work-life balance has always been practiced. 
Competitions are always good to think outside the box. Of course we're going to compare! 
For the 3rd time in a row we received an award. This time we took 3rd place and 
received prize money of EUR 1,000. Thanks to Krefeld Business! 
More about the competition also in the news journal Rheinische Post.