Why does he want to shorten his traineeship?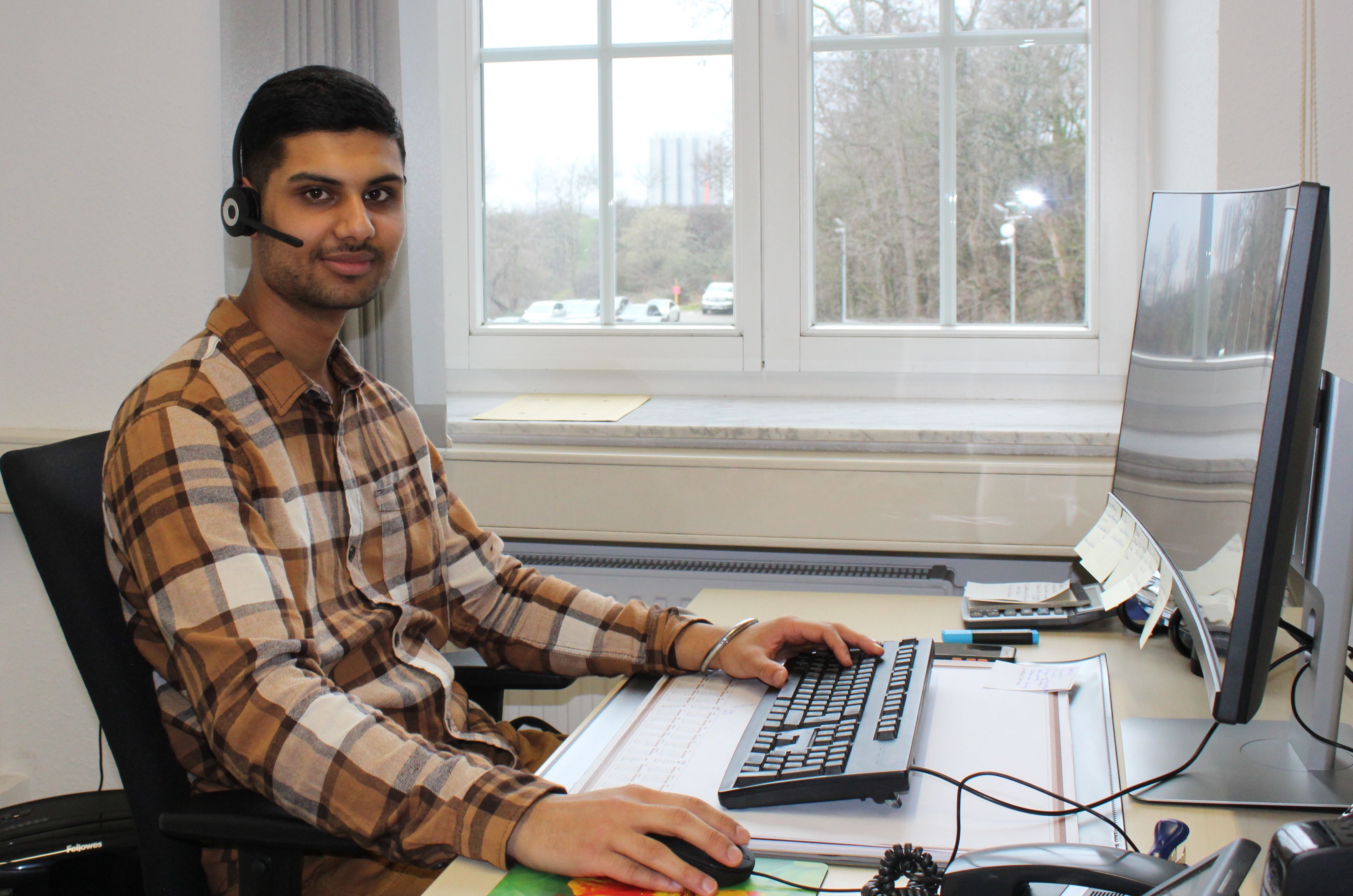 Simranjit is a trainee in his second year and would like to become an industrial clerk. In the interview he talks about his assignments for training at Alberdingk Boley and why he is thinking about shortening the training.

Your very first day of training. What was the first impression? At first I was very nervous! I didn't know what to expect! Fortunately, the nervousness steadily decreased as the day progressed. We were all warmly welcomed by our trainers and colleagues. After a short round of introductions and a presentation of the company, we were finally guided through the plant, the laboratory and the administration. Then we were directed to our departments.

Which departments have you got to know better so far and where are you now? Which area is your favorite so far? My very first department in the company was the head office. In the course of my training, I worked in the Oil Sales Office, TOM Team (Team Order Management), TOE Team (Operations Office) and Logistics departments. I am currently employed in the purchasing dept. Every department in the company has its own characteristics. So far I've learned a lot everywhere. In fact, I have felt very comfortable in every area so far. So I can't say, 'this department is my favourite', because I thought they were all great!

How independently are you allowed to work? I found it amazing that I was able to work very independently right from the start. My colleagues obviously trust me – that's a good feeling. At first I made a lot of mistakes. That is normal. The following applies here: As a trainee, you are allowed to make mistakes. You're still in training. Thanks to support, I've improved and I'm doing very well.

From school to training – was that a big change for you? Yes, indeed! At school it was customary to go home at 1 or 2 p.m. Since my apprenticeship, I've always come home very late, but you get used to the times very quickly.
Was the training the right decision? Yes, definitely. I'm still young and thought it would make sense to start with an apprenticeship first in order to gain valuable practical experience. I think you can always start studying after your apprenticeship.
How did you come across Alberdingk Boley in the first place? At my old school there were regular career counseling sessions, which I also used. In the end, my careers advisor recommended that I start my training at Alberdingk Boley.

What did you do with your first training salary? Have you been shopping? I saved my salary and later bought a new car with it. I'll save the rest for college.

How has business school been so far? Presence/online lessons? Lucky me, my previous school blocks have been face-to-face classes, initially with mouth and nose protection. The entire lesson went according to 'plan', for which I am very grateful.

How do you find the possibility of shortening the training period? In fact, I appreciate it very much. A shortening of the training period is associated with diligence, since the vocational school material is taught faster and there is also a whole school block missing, but it's worth it, because you can earn 'real money' six months earlier. I'm definitely thinking about it!