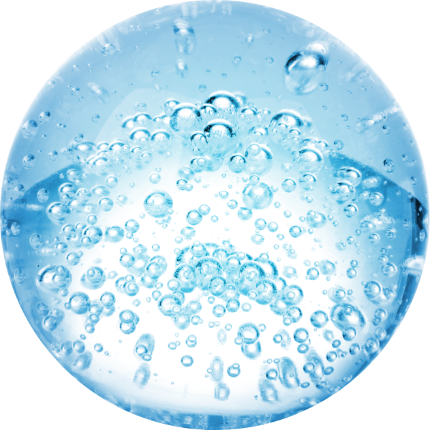 Polyurethanes
Polyurethane dispersions form the key constituent of coatings with the highest quality. Thanks to their special polymer composition they provide unique mechanical properties, from soft and tack-free to very hard surfaces with permanent elasticity. At the same time they require minimal solvent for film formation. They are used in a wide range of applications, not only as a result of their good abrasion, UV, block and hydrolysis resistance, but also through combination with renewable raw materials based on castor and linseed oil they help to improve the environmental footprint of our customers.

Contact
Any questions? We provide technical and commercial advice.
Get in touch with us!
Name

Viscosity (Brookfield RVT) (mPas)

32.0 - 34.0
7.5 - 8.5
50 - 500

39.0 - 41.0
7.0 - 8.5
20 - 200

34.0 - 36.0
4.0 - 6.0
20 - 200

34.0 - 36.0
4.0 - 5.5
20 - 200

59.0 - 61.0
7.5 - 8.5
100 - 2,000

34.0 - 36.0
7.0 - 8.5
100 - 2,000

29.0 - 31.0
7.0 - 8.5
20 - 200

29.0 - 31.0
7.0 - 8.0
20 - 100

34.0 - 36.0
7.0 - 9.0
20 - 200

34.0 - 36.0
7.5 - 8.5
20 - 400

31.0 - 33.0
7.0 - 9.0
200 - 1,500

41.0 - 43.0
7.0 - 9.0
200 - 1,800

39.0 - 42.0
7.0 - 9.0
750 - 2,000

34.0 - 36.0
7.0 - 9.0
20 - 2,000

35.0 - 37.0
8.0 - 9.0
100 - 500

34.0 - 36.0
7.0 - 9.0
20 - 2,000

54.0 - 56.0
8.0 - 9.0
200 - 2,000

56.0 - 58.0
7.5 - 9.5
200 - 1,000

39.0 - 41.0
7.0 - 8.0
20 - 200

27.0 - 29.0
8.0 - 9.5
20 - 200

38.0 - 40.0
7.5 - 9.0
20 - 200

59.0 - 61.0
7.5 - 9.5
200 - 1,000

39.0 - 41.0
7.0 - 8.0
20 - 200

59.5 - 61.5
7.5 - 9.5
600 - 1,400
This Modal is powered by moori Foundation