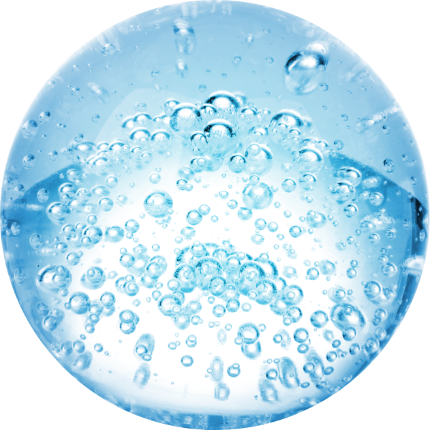 Water-based dispersions – environmentally friendly by nature!
Water rather than organic solvents: Our outstanding know-how in the polymerisation of solvent-free acrylic and polyurethane dispersions makes us a leading partner of industry throughout the world. Our waterborne binders contribute fundamentally to improving the properties of your products. Every substrate places special demands on the coating: ALBERDINGK® water-borne dispersions ensure that all these requirements can be met.

Filter by properties and applications and find the right product.

Contact
Any questions? We provide technical and commercial advice.
Get in touch with us!
Name

Viscosity (Brookfield RVT) (mPas)

Minimum film forming temperature (MFFT) (°C)

49.0 - 51.0
7.0 - 9.0
20 - 2,000
3

49.0 - 51.0
7.0 - 9.0
20 - 2,000
5

45.0 - 47.0
7.5 - 8.5
20 - 200
6

46.0 - 48.0
7.5 - 8.5
500 - 2,000
0

58.0 - 60.0
8.0 - 9.0
200 - 2,000
0

45.0 - 47.0
8.0 - 9.0
500 - 1,500
17

53.0 - 55.0
7.0 - 8.0
50 - 2,000
0

48.0 - 50.0
8.0 - 9.0
500 - 4,000
0

48.0 - 50.0
7.0 - 8.5
500 - 2,500
0

45.0 - 47.0
8.0 - 9.0
20 - 200
9

45.0 - 47.0
8.0 - 9.0
20 - 300
17

49.0 - 51.0
8.0 - 9.5
300 - 3,000
25

46.0 - 48.0
7.0 - 9.0
100 - 3,000
0

46.0 - 48.0
8.0 - 9.0
200 - 2,000
16

45.0 - 47.0
8.0 - 9.0
50 - 1,000
22

43.0 - 45.0
8.5 - 9.5
10 - 1,000
20

48.0 - 50.0
2.1 - 3.0
10 - 500
22

49.0 - 51.0
7.0 - 8.0
100 - 2,000
80

41.0 - 43.0
7.5 - 9.0
20 - 150
100

46.0 - 48.0
8.5 - 9.0
1,000 - 4,000
5

47.0 - 49.0
7.5 - 8.5
500 - 4,000
0

43.0 - 45.0
7.5 - 8.5
100 - 1,000
50

50.0 - 52.0
7.0 - 8.0
300 - 800
20

47.0 - 49.0
7.5 - 8.5
2,000 - 8,000
9
This Modal is powered by moori Foundation